No shrimps, no steak from Argentina, no farmed salmon – why?
Why do we openly present what we do not have in Hotel Annelies?
But this has a simple reason:
We want to meet expectations and satisfy them.
You can expect Austrian gourmet cuisine with regional and seasonal food.
…Farmed salmon and shrimp….. find no place in our AMA-certified kitchen.
As an AMA Genuss Region business, regional and seasonal products from the Schladming Dachstein region are particularly close to our hearts.
"Totally local" for us, as a matter of course!
What you find on your plate comes almost 100% from the immediate vicinity. Local agriculture and the close relationship of trust with our suppliers and partners play a decisive role in our family-run hotel.
Annelie's pampering pension
In the 4-star Hotel Annelies, you will experience vacation days full of delights. An excellent 6-course evening menu with vegetarian and vegan options, grill cuisine, light wellness dishes and Styrian delicacies awaits you.
Breakfast
The perfect start to the day begins with a balanced breakfast buffet and personal attention from our team.
At noon
After your busy morning, a great soup and salad buffet awaits you at lunchtime.
6-course evening menu
Our 5-course menu with vegetarian and vegan dishes is a delight in the evening.
Do you have food intolerances? Let us know – our kitchen team is well prepared for this.
"Cheese closes the stomach."
A cheese buffet with over 30 local cheeses awaits you as a rounding-off of your day of enjoyment.
You will find plenty of space and room in our restaurant, a winter garden with direct access to the hotel park, "Stüberl" (tavern) and a panoramic winter garden with a lounge area and open-air terrace.
All our amenities are reserved exclusively for our hotel guests.
Our restaurant hours:
Breakfast: 07:30 – 10:00 a.m.
Soups & salad buffet: 12:00 – 02:00 pm
Evening culinary: 06:00 – 08:00 p.m.
What would the food made from the best ingredients be without the right wine accompaniment? Explore our diverse range of Austrian wines.
We have the right choice for every taste in our wine cellar.
The Schladming-Dachstein region is known far beyond its borders for warmth and hospitality. We at the Annelies also love warm conversations with our guests and are pleased when like-minded people meet.
You will find plenty of space and room in our restaurant, a winter garden with direct access to the park, Stüberl and a panoramic winter garden with a lounge area and outdoor terrace.
From breakfast buffet to dinner, all hygiene measures are implemented with the highest standards. Our restaurant, Stüberl and winter gardens are equipped with Kampmann high-performance air purifiers.
Highly effective HEPA filters optimally clean the air of pollutants. These filter 99.7% of bacteria and viruses.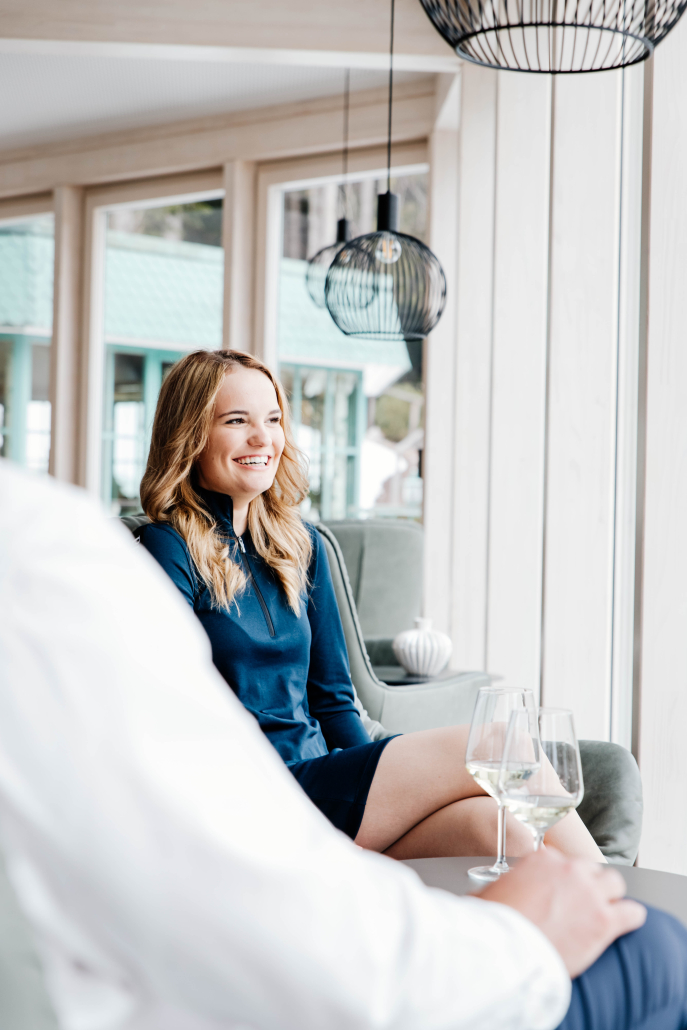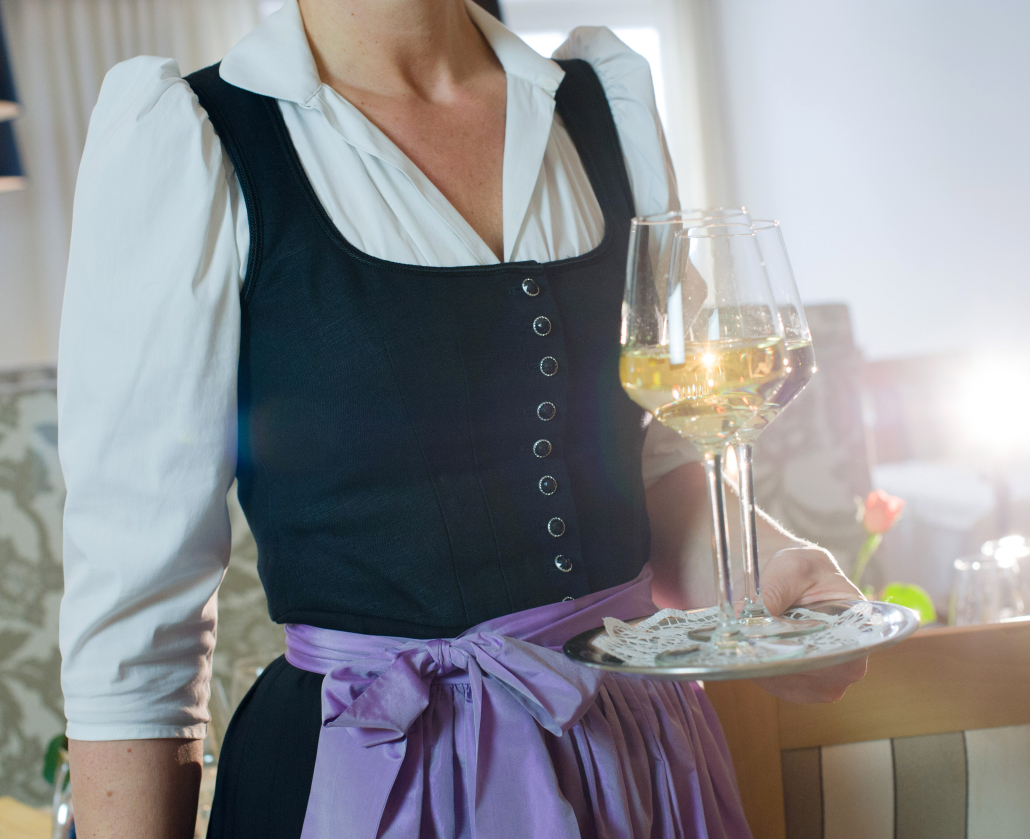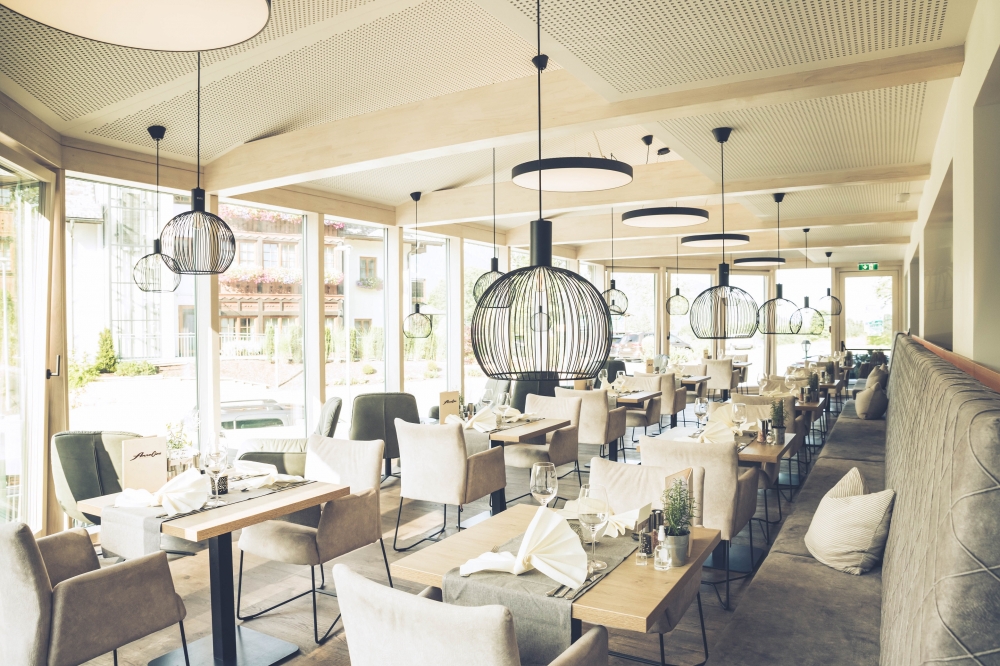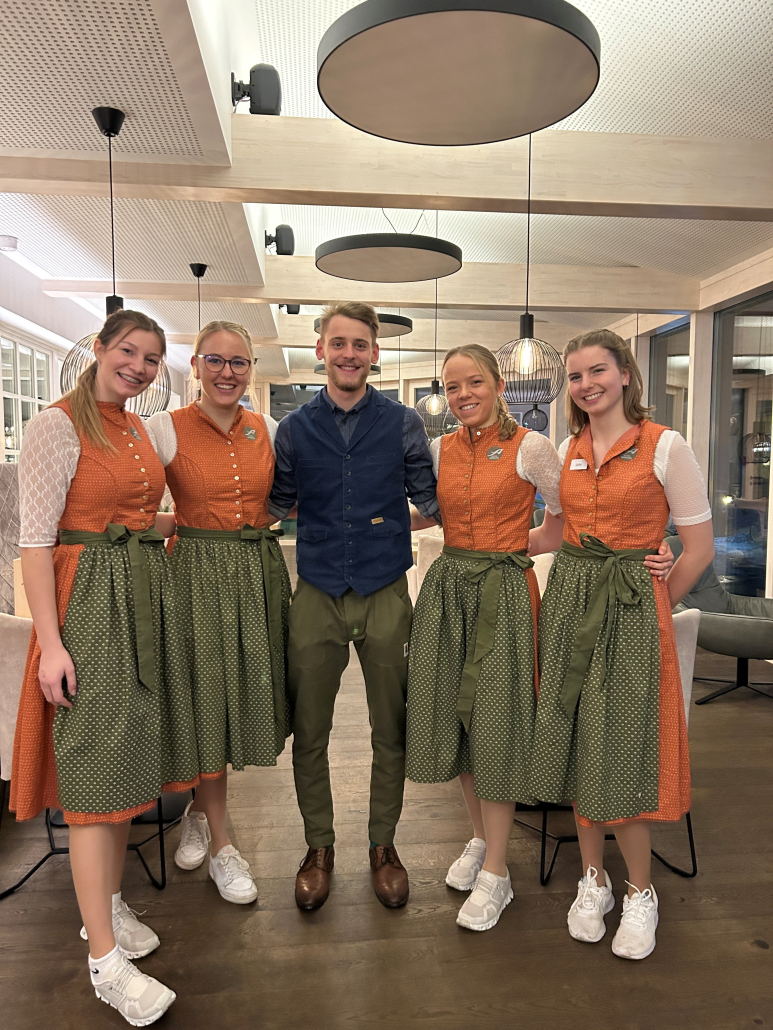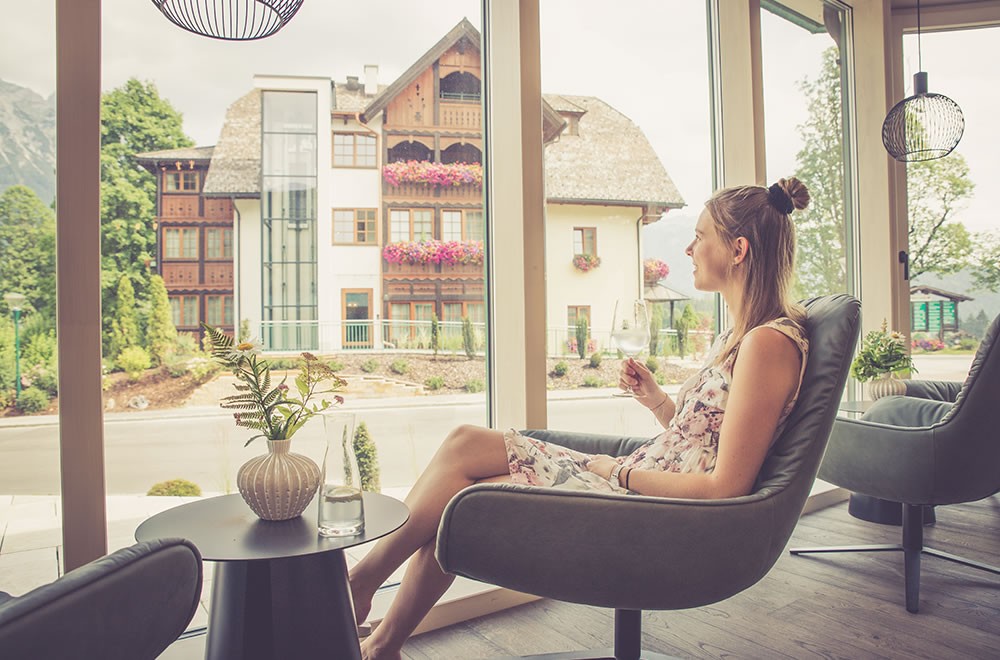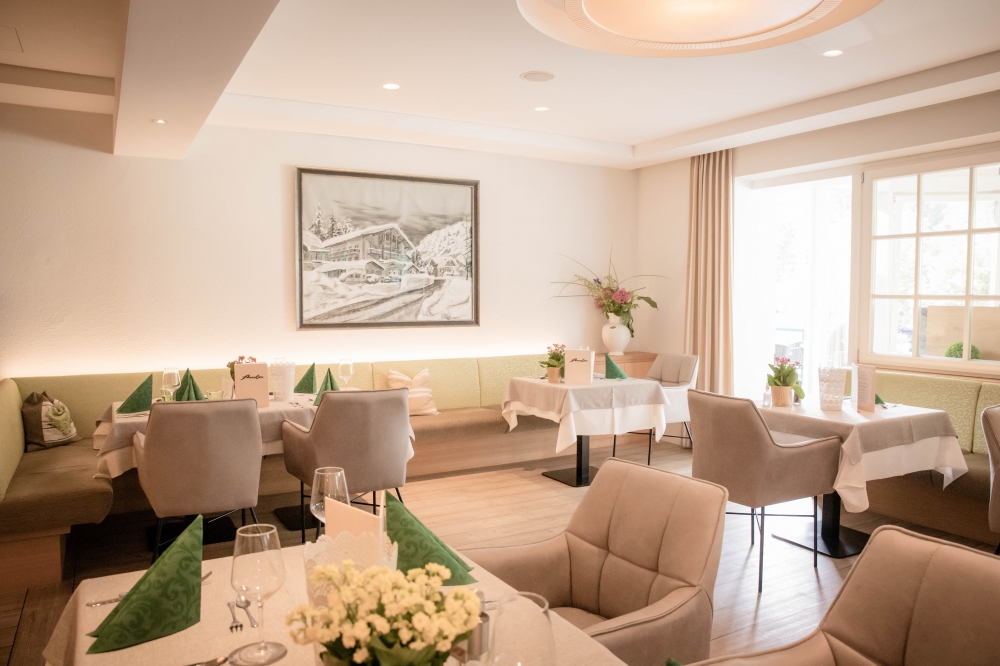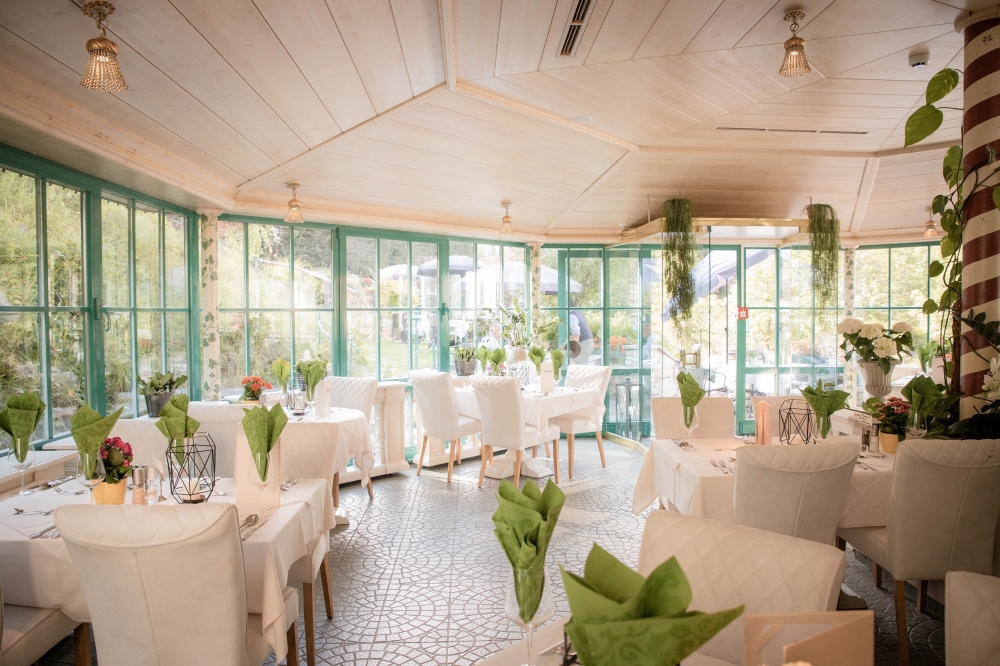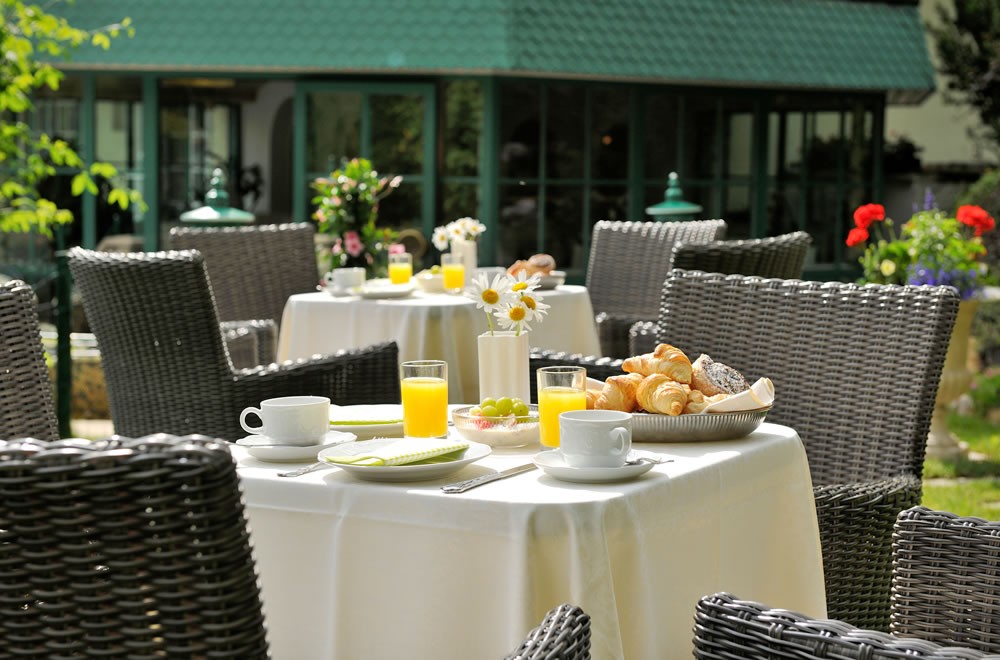 "No pleasure is temporary, for the impression it leaves behind is permanent."
Johann Wolfgang von Goethe
Our region is known for its typical culinary specialities and experiences. Behind this are the many businesses of the AMA GENUSS REGION – farms, manufacturers and catering businesses. With great passion, they produce unique foodstuffs.
Austria- Styria's so-called "Green Heart" is known for its regional, high-quality products: From the Aussee char to the juicy Styrian apple to the popular pumpkin seed oil. It stands for enjoyment from the glacier to the wine country.