Do you recollect your first summit victory? Sweat on your brow, burning in your calves and still the best feeling in the world. It's time to experience that again. It's good that Ramsau am Dachstein has much to offer as a hiker's paradise.
With us, you will find the ideal combination of hiking, climbing, MTB biking and wellness vacations in the Schladming Dachstein region.
Hiking & wellness can be casually combined at the 4-star Hotel Annelies.
You go on leisurely hiking with the family with the free Schladming-Dachstein Sommercard. Once breathing in the fresh air at the Dachstein is enough to be happy.
So get in the mood for your next active vacation! Fantastic mountain adventures are just a click away at Hotel Annelies. Browse through our offers.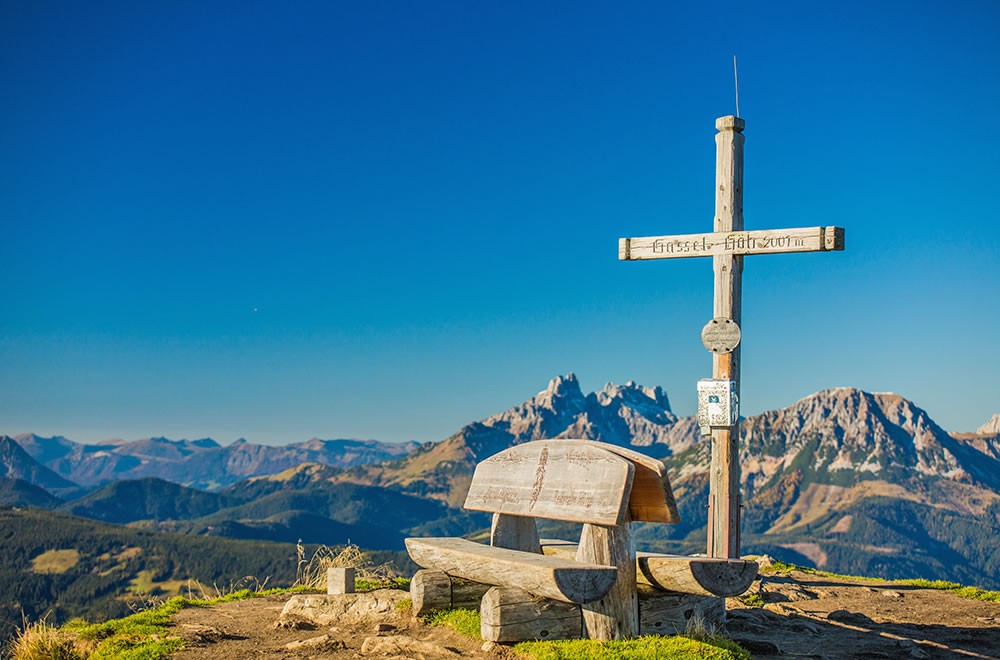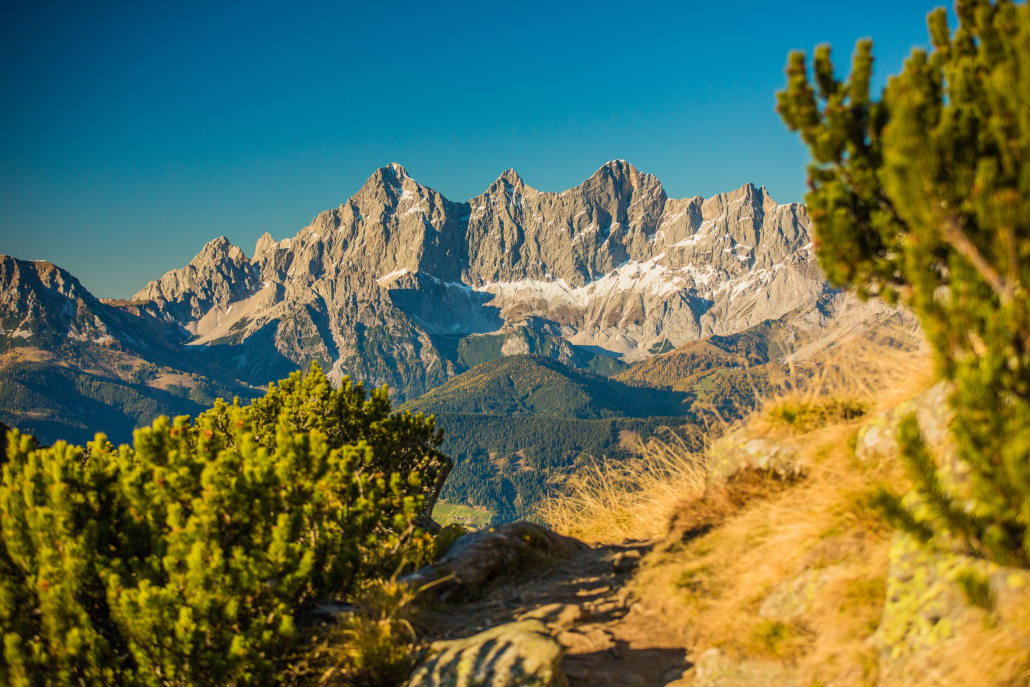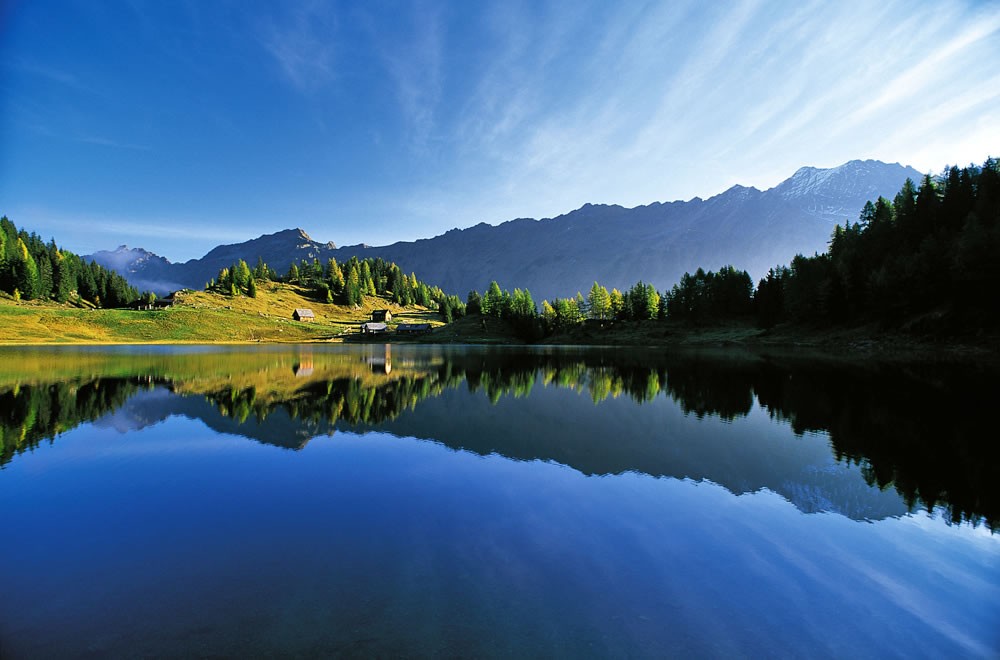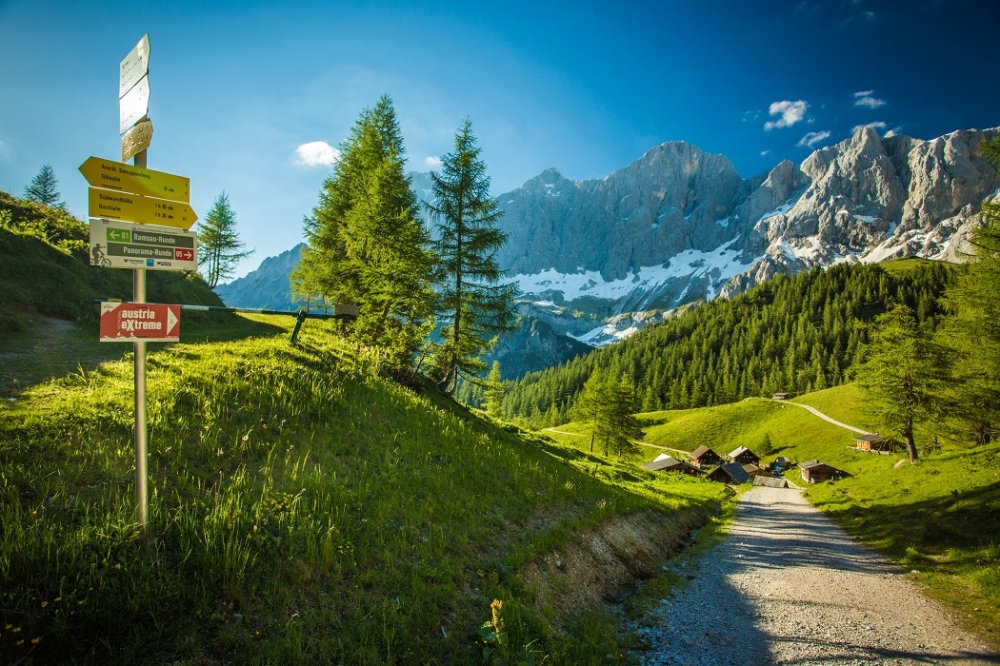 Our hiking guide Ewald has a very personal tip for you:
"Truly a place for connoisseurs is the "Brandriedl" (1,700 m). From the hiking hotel "Annelies" the easy mountain hike leads to the inn "Edelbrunn" in about 3.5 hours, from there via the alpine path to the "Austriahütte".After about 15 minutes you reach the "Brandriedl". Or you can already turn off at Gasthof Edelbrunn onto the "Rosegger-Steig". Leisurely connoisseurs take the hiking bus to the Türlwandhütte (parking lot Dachstein cable car). From there, you will reach the destination in about 60 minutes."
Schladming-Dachstein SOMMERCARD
(Summer card) from 18 of May 2023 free of charge with us at Hotel Annelie
Experience amazing attractions every day of your vacation – without paying a cent! With the Sommercard you get FREE ADMISSION to over 100 top leisure destinations and discounts at over 100 bonus partners.
HIKING HOTEL ANNELIES
Enjoy at every step in Ramsau am Dachstein
The Wanderhotel Annelies in Ramsau am Dachstein has been awarded the Austrian Hiking Seal of Quality. This seal of approval stands for the tested quality of the hiking infrastructure of our hotel and of the Schladming Dachstein region as a whole.